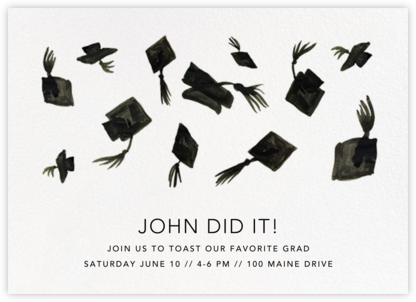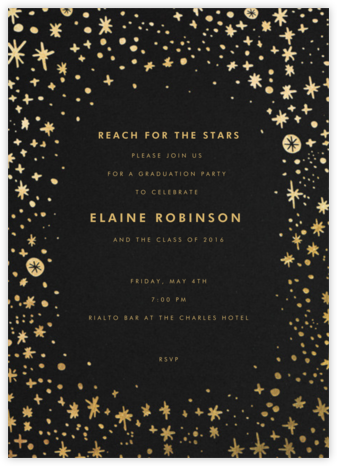 Hi Loves!  I was asked if I would check out a website that specializes in invitations called Paperless Post.  What do you do with fancy invitations for weddings, graduations, showers, etc?  Keep them knowing how much people spent having them made, or recycle them?  Also, the rates of postage keep inching higher every year or so.
Paperless Post, is a web-based invitation service that allows you to customize their designs, and then email them to your guests. The designs are beautiful and range from classic and traditional to modern and whimsical.  Some of the invitation designers featured on the site are Rifle Paper Co, Kate Spade, and Oscar De La Renta.  I'm pasting in a few of my favorite designs below that show the versatility of the website's designs.
The coolest part of this site is that you can customize every detail of the invitation from font styles, sizes, colors, and even the invitation colors.  I love the idea of this.  The delivery of the invitation in someone's inbox is also beautiful.  To preview a wedding invitation click HERE!!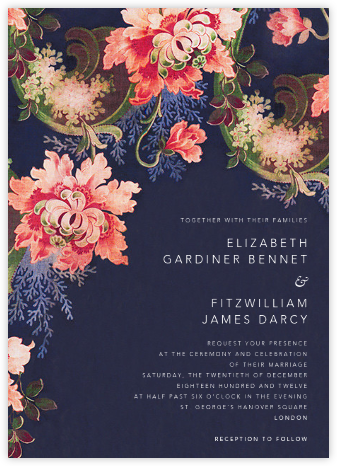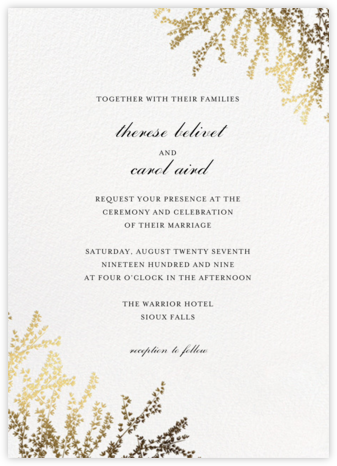 Now that I've featured some stunning invites, how much? Paperless post operates using "coins" that you can purchase.  The fees can change per the design you pick, lets look into the navy blue wedding invitation.  The fee to customize it recommended as is – is 8 coins per recipient.  If you're emailing 50 invitations at 8 coins each, you'll need 400 coins, you can buy 400 for $50.00, or 600 for $60.00.  The rates get better the number of coins you purchase gets higher.
Be sure to click the images above for the rates for coins and see the full invitation as it arrives in email.
After you've sent your invitations, Paperless post will help you keep track of RSVPs, and notify as guests say they're attending or not attending your event.
Lastly – I wanted to share an invite that I created and customized on my own.
Now I'm curious, what do you think of this idea?  Would you pay for an online invitation that looks this beautiful?  I could see this being wonderful in planning a party with your girl friends, or perhaps a reunion where the people you're inviting have access to email.
I know personally, not all people that I would invite to a family reunion have email, or even use the internet!  This wouldn't be good for them, but I think its a nice way to dress up an otherwise boring basic email.
I'm not sure I would use the site for a formal invitation like a wedding, but I've always said "IF" I ever got married, it would be small private wedding and a bigger reception.  This would be a nice way to send invites to some guests that wouldn't require a formal paper invitation.
Bottom Line – I think this is definitely worth looking at when planning your next event that you might want to be just a little nicer than a basic text invite or boring email invite!
*NOTE – This post was sponsored by Paperless Post, but the opinions of the site are 100% my honest thoughts and impressions.